Rock on with cool fabric cutaways that let you capture your favorite shapes and images for t-shirts, jackets and more.
T-shirt or sweatshirt
funky fabric scraps larger than your image (all-over prints with small to medium detail work best)
sewing machine
ballpoint machine needle
contrasting thread
small, sharp scissors
basic image to cut out
sewing pins
pinking shears
1. Layer scrap fabric, T-shirt and image together in the area of the shirt where you want the design. Slip a self-healing mat or old magazine between the T-shirt layers to prevent pinning the front and back together. Begin with the fabric (right side up) underneath the front of the shirt. Next, place the paper image on top of the shirt, using sewing pins to pin the layers together.
2. Stitch through the layers around the image using a short stitch length and a ballpoint needle. Use contrasting thread for extra pop and stitch slowly around the details.
3. Remove pins and tear away the image. Use small, sharp scissors to remove the shirt layer, trimming as close to the stitching line as possible.
4. Turn the T-shirt inside out and trim away the outer edge of the fabric scraps. Use pinking shears on the edges to prevent fraying.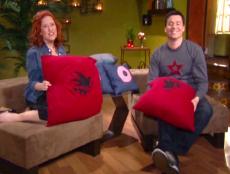 Denim and suede are the perfect fabrics for creating these rocking patterned pillows.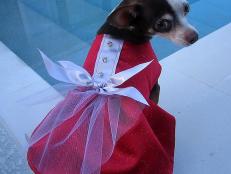 Your pampered pup is sure to be the belle of the ball in this festive Christmas party dress.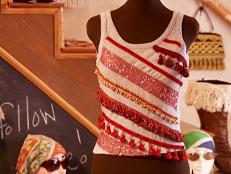 Decorative fabric trim gives even humdrum clothing and accessories a chic new look.
How to make a traditional folk rag doll, starting with the basic doll form made of fabric and stuffing.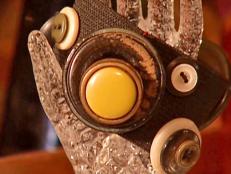 Basic sewing knowledge and castoff buttons are all you need to create a one-of-a-kind bracelet.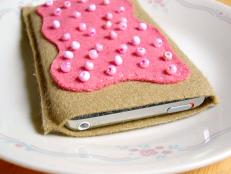 Stylishly protect your iPod by creating this playful and practical Toaster Pastry iPod Cozy. This is a great, quick project for young crafters or those with basic sewing skills.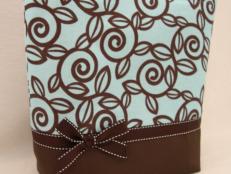 Tote bags are a practical and stylish gift to give everyone on your gift-giving list, simply change the fabric pattern to suit the tote bag's recipient. This bag can be used as a diaper bag, shopping tote, knitting bag or school bag.
Internal Server Error
Cannot serve request to /content/diy-com/en/how-to/make-and-decorate/crafts/articles/2009/c/cutaway-t-shirts.html on this server
---
ApacheSling/2.4 (jetty/9.2.9.v20150224, Java HotSpot(TM) 64-Bit Server VM 1.8.0_51, Linux 4.4.8-20.46.amzn1.x86_64 amd64)