Front Yard From DIY Network Blog Cabin 2015
With its modern mountain architecture, manicured landscaping, and a bold exterior color palette, this Idaho home offers a memorable welcome.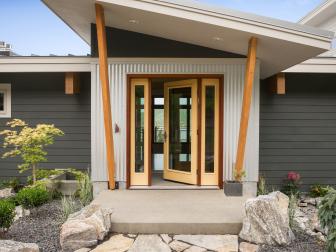 Eight acres of secluded wooded property overlook majestic Lake Coeur d'Alene and offer this eye-catching exterior.
Browse Exterior Photos
DIY Network Blog Cabin 2015 in 90 Seconds
Laurie March gives you a tour of Blog Cabin 2015 in only 90 seconds.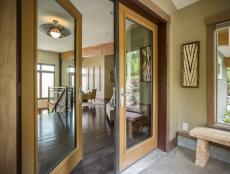 With an earthy color scheme and an enclosed space to stow outerwear, the foyer establishes the home's unique, modern mountain design.