Blog Cabin 2009: The Preserve at Little Pine
See what it's like to live in this close-knit mountain community.
Spectacular Surroundings
The private and gated Preserve at Little Pine, located in Asheville, N.C., is sited on acres of pristine Blue Ridge Mountain wilderness. The vast majority of the land at Little Pine will be placed into a conservation trust to protect the land from development. For each home site, the community's goal is to preserve approximately 15 acres through protective covenants and a conservation easement.
Little Pine Lifestyle
The Preserve at Little Pine is more than a cluster of Blue Ridge Mountain homes — it's a unique mountain experience. Neighbors can gather for barbecues, wine tastings, bluegrass jams or lively conversation around a roaring fire pit. Outdoor adventures include camping under the stars at one of the Little Pine campgrounds or fly-fishing excursions led by a local outfitter. And when the kids or grandkids get restless? Hayrides and guided nature hikes through old-growth forests and mountain meadows are just a few of the family-friendly activities available in this close-knit mountain community.
Amenities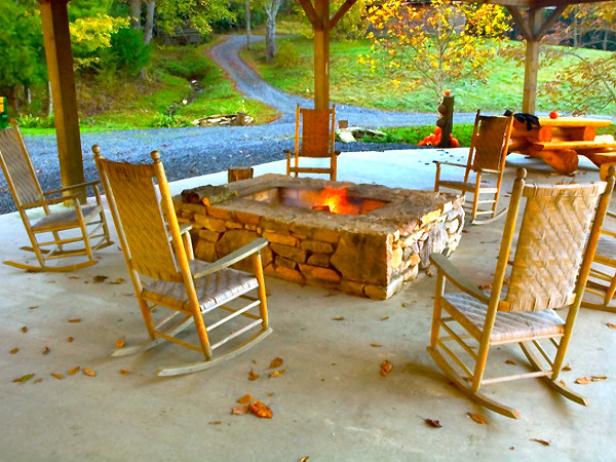 At Preserve at Little Pine, you need not venture far from home to get away from it all. Facilities — currently available or under construction — include a fully staffed equestrian center, with boarding, grooming and riding lessons available; The W.C. Ward Pavilion, equipped with an outdoor Viking kitchen and a central stone fireplace; an observatory, which boasts one of the most powerful telescopes in all of western North Carolina; and an "Honest Abe"-style general store. The Grassland Mountain Lodge — the crown jewel of Preserve at Little Pine — is the perfect spot to gather with friends, family or neighbors for special occasions. Modeled after circa-1900 American lodges and perched 4,200 feet atop Grassland Mountain, it offers breathtaking 60-mile views of the Blue Ridge Mountain Range.
Surrounding Area
Often called "The Paris of the South," nearby Asheville is one of the most vibrant cities in the region. Named one of AmericanStyle magazine's 25 Top Arts Destinations, the cozy hamlet features more than 150 shops, galleries and antiques stores; Art Deco architecture; and a buzzing restaurant scene. Other day-trip and weekend-getaway options include the resort town of Hot Springs; the charming villages of Weaverville and Marshall; and the picturesque drive along the Blue Ridge Parkway, with stops at Mount Mitchell (the highest point east of the Mississippi), Cherokee Indian Reservation and the Folk Art Center of the Southern Highland Craft Guild.